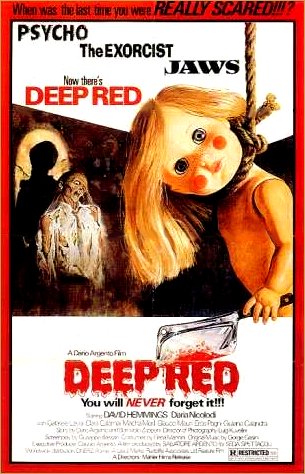 RV!: Deep Red (1975) Dir: Dario Argento Date Released: June 11, 1976 Date Seen: April 4, 2012 Rating: 4.25/5
I've been waiting for my big Argento breakthrough. Now, eight films and one book of criticism later: Bam. See my forthcoming piece on this film and a certain John Hughes pitcher for Capital NY.
Editor's Note: le joint, c'est
ici
.