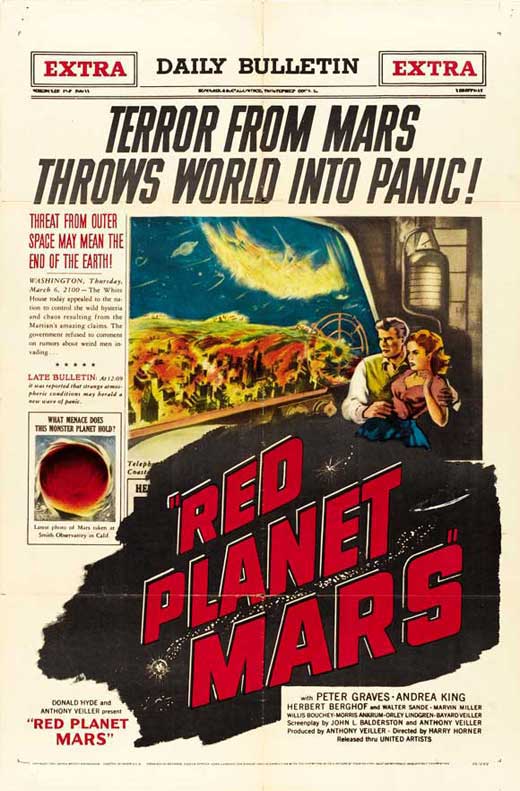 31) Red Planet Mars (1952) Dir: Harry Horner Date Released: May 15, 1952 Date Seen: February 4, 2011 Rating: 3.5/5
33) Invaders from Mars (1953) Dir: William Cameron Menzies Date Released: April 22, 1953 Date Seen: February 5, 2011 Rating: 3.75/5
Huh. I totally did not realize that Menzies was one of the many co-directors of
Duel in the Sun
. Wonder what he contributed to that infamous epic...
In any case, I find the Red Scare paranoia of both of these films to be fascinating. I love individual scenes and the over-all mood of
Invaders from Mars
in spite of how tacky some of the actors line-readings are and how stodgy the film is in general (strives for dream-like-ness and sometimes achieves it...but sometimes falls flat on its face, too). And I really enjoy the wild jingoism of the theological speculation in
Red Planet Mars
and consider its last 10 minutes to be an absolute hoot (it is however, as a rickety adaptation of a stage play, also very stiff on the whole and spends a lot of time setting the film's scenario up). Made me want to really dig into Atomic Age horror, like
Them!
and
I Was a Teenage Frankenstein
...